<i>Anchusa stylosa</i> subsp. <i>spruneri</i> (Boraginaceae) and <i>Dipsacus pilosus</i> (Dipsacaceae) - new in the flora of North Macedonia
Aco Teofilovski

Public Enterprise National Forests
Abstract
Anchusa stylosa subsp. spruneri and Dipsacus pilosus are reported for the first time in the native flora of North Macedonia. The first taxon was recorded in the urban area of the city of Skopje, while the second one in an alder forest in the vicinity of Kolešino village (Strumica). The phytogeographycal significance of the new floristic records is discussed.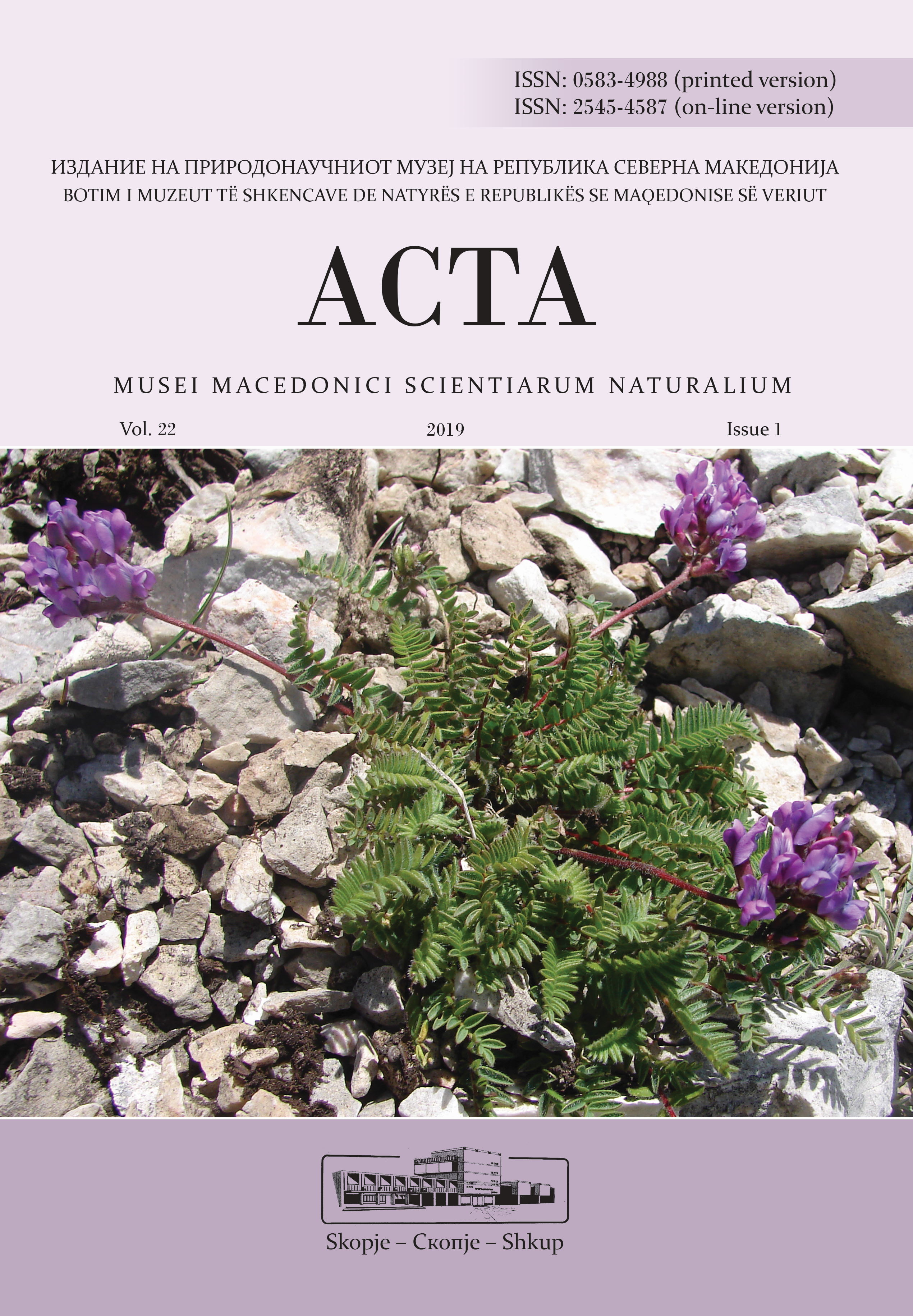 How to Cite
TEOFILOVSKI, Aco.
Anchusa stylosa
subsp.
spruneri
(Boraginaceae) and
Dipsacus pilosus
(Dipsacaceae) - new in the flora of North Macedonia.
Acta Musei Macedonici Scientiarum Naturalium
, [S.l.], v. 22, n. 1, p. 7-12, dec. 2019. ISSN 2545-4587. Available at: <
http://acta.musmacscinat.mk/index.php/acta/article/view/26
>. Date accessed: 11 aug. 2022.
Section
Original scientific papers