<i>Oxytropis montana</i> (L.) DC. (Fabaceae) in the flora of North Macedonia
Zoran Nikolov

Natural History Museum of the Republic of North Macedonia
Abstract
This paper provides information on the first confirmed record of the presence of Oxytropis montana (L.) DC. in the flora of North Macedonia. So far, the only information of its occurrence comes from Hayek (1924), for a locality on the very border with Albania – Ćafa (Mts Korab). The new finding is on the peak Ljuboten, on the mountain massif of Šar Planina. In ILDIS World Database of Legumes 2010 (The Eu-ro+Med PlantBase - the information resource for Euro-Mediterranean plant diversity), the territory of the Balkan Peninsula was not included in the distribution area of this species. This new finding confirmed the presence of Oxytropis montana in the alpine zone of this mountain massif (Šar Planina) and re-confirms its distribution on the Balkan Peninsula. Our plants match the descriptions given in the relevant literature. From the close-related Oxytropis neglecta, Oxytropis montana clearly differs in the following characteristics: the ratio between the length of the calyx-teeth and the calyx-tube and the length of the carpophore.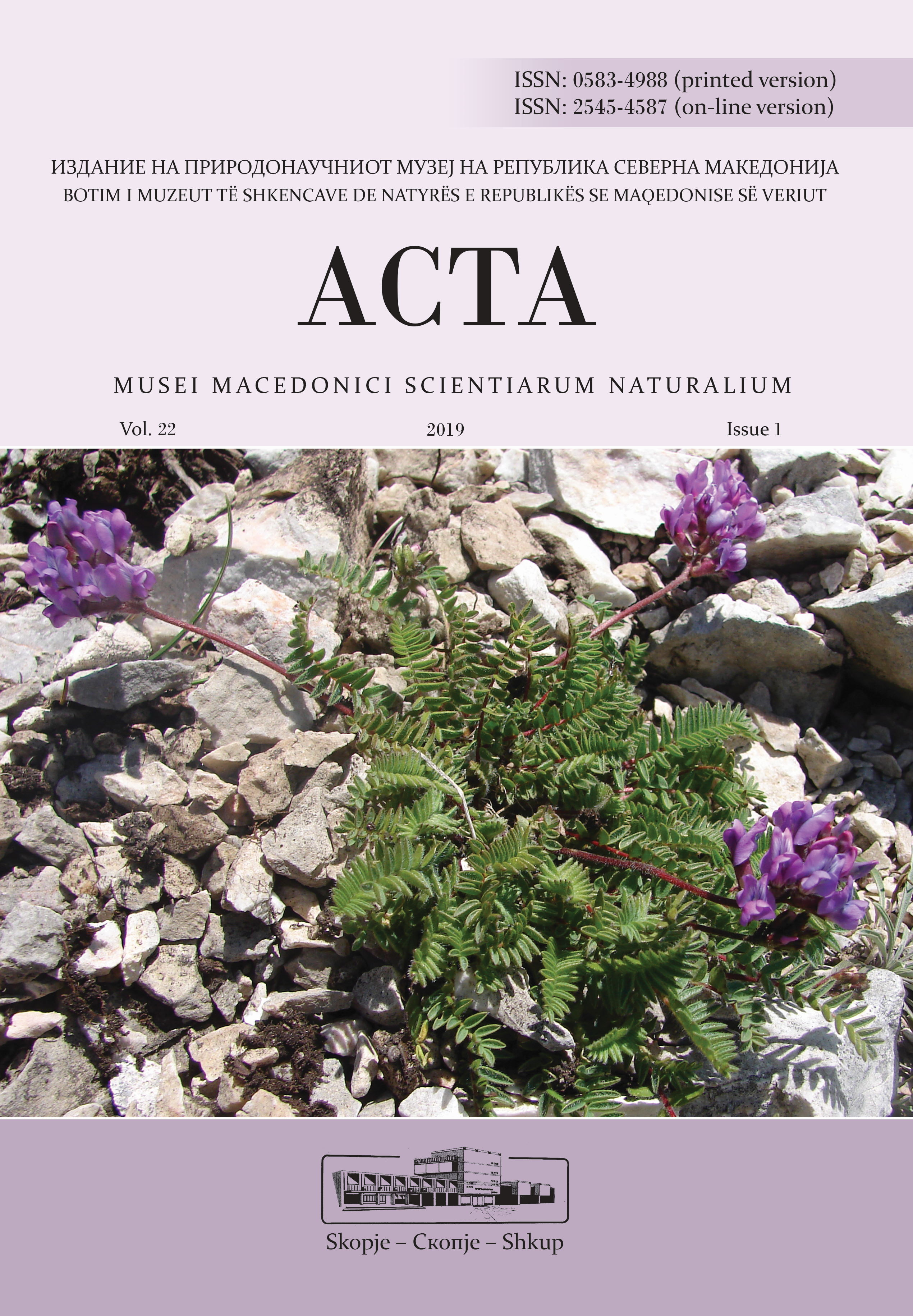 How to Cite
NIKOLOV, Zoran.
Oxytropis montana
(L.) DC. (Fabaceae) in the flora of North Macedonia.
Acta Musei Macedonici Scientiarum Naturalium
, [S.l.], v. 22, n. 1, p. 21-25, dec. 2019. ISSN 2545-4587. Available at: <
http://acta.musmacscinat.mk/index.php/acta/article/view/28
>. Date accessed: 11 aug. 2022.
Section
Original scientific papers