<i>Arianta arbustorum</i> (Linnaeus, 1758) (Mollusca: Gastropoda, Helicidae), a new snail for the fauna of the Republic of Macedonia
Emilija Stojkoska

Macedonian Museum of Natural History, Blvd. Ilinden 86, 1000 Skopje, Republic of Macedonia

Nataša Stefanovska

Macedonian Museum of Natural History, Blvd. Ilinden 86, 1000 Skopje, Republic of Macedonia
Abstract
The Copse Snail - Arianta arbustorum (Gastropoda: Helicidae) was for the first time recorded on the territory of Republic of Macedonia, in the region of city Skopje. The genus Arianta  is newly recorded for Macedonian gastropod fauna, also.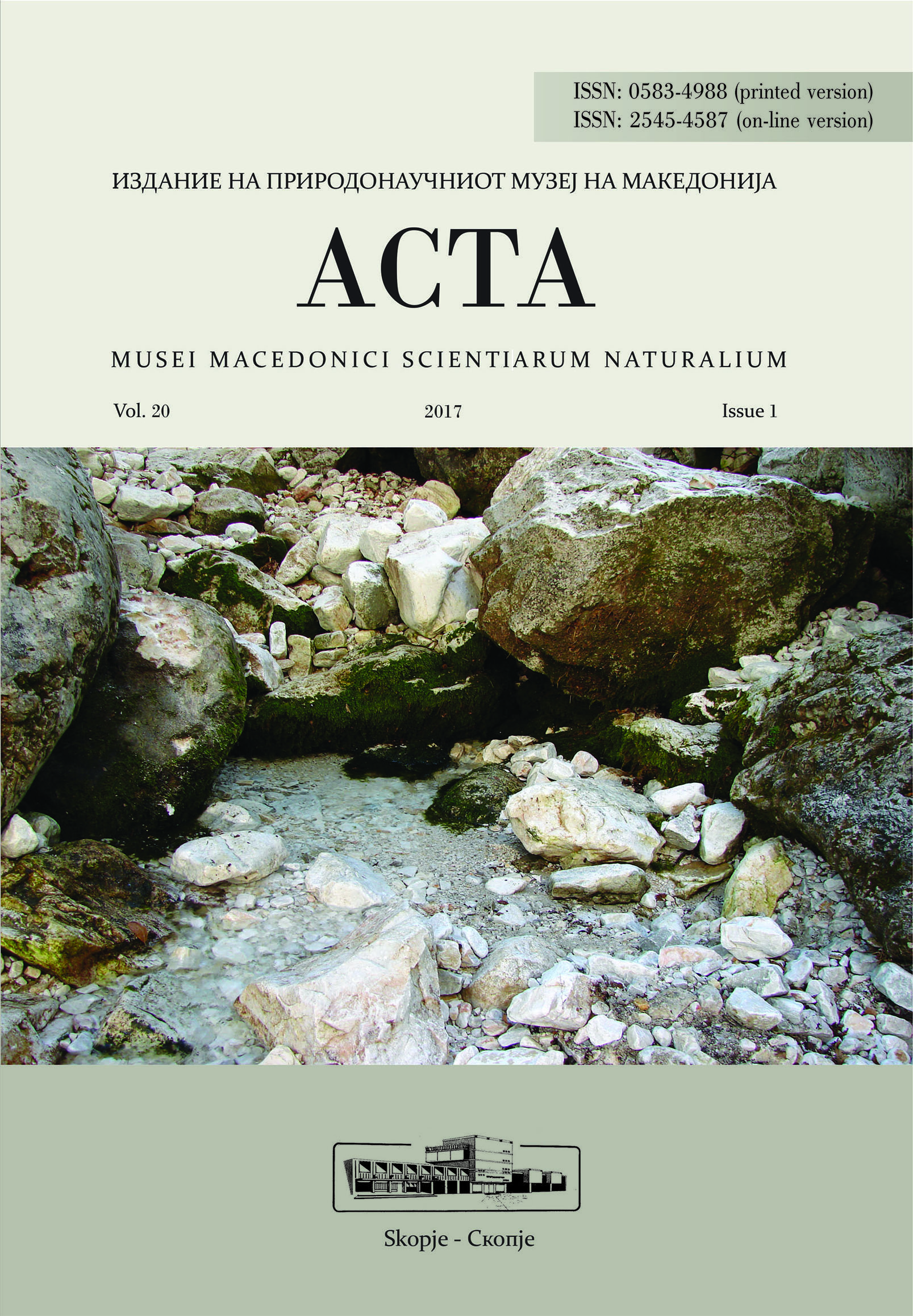 How to Cite
STOJKOSKA, Emilija; STEFANOVSKA, Nataša.
Arianta arbustorum
(Linnaeus, 1758) (Mollusca: Gastropoda, Helicidae), a new snail for the fauna of the Republic of Macedonia.
Acta Musei Macedonici Scientiarum Naturalium
, [S.l.], v. 20, n. 1, p. 41-45, dec. 2017. ISSN 2545-4587. Available at: <
http://acta.musmacscinat.mk/index.php/acta/article/view/7
>. Date accessed: 26 sep. 2023.
Section
Short communications